SMS MAINTENANCE SHAFTS & CHAMBERS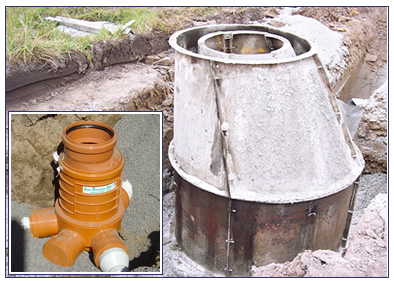 SMS (Sewer Maintenance Shaft) Pty Ltd is a wholly owned Australian company established in 2003 to manufacture and supply specialist products to the water industry. A quality accredited company, complying with AS/NZ ISO9001, SMS is located at 9A Colemans Road, Carrum Downs Vic 3201. SMS has extensive experience and expertise in development of innovative products for the Australian water industry.
SMS Polypropylene maintenance shafts and chambers provide a low cost and safe alternative to traditional concrete manholes in sewerage and drainage systems.
The range utilises RRJ sockets, with custom angled shafts assembled on the day of order with no fabrication required. SMS also stock a full range of maintenance shaft and chamber accessories including: access covers, caps, bends, junctions, drop tees etc.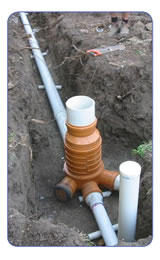 The SMS range has been appraised as: WSAA Products Appraisal Report 137 Part 1, with product certification to WSA 137-2019 – Industry Standard for Maintenance Shafts and Maintenance Chambers for Sewerage.
The SMS Polypropylene maintenance shaft range has Water Mark Accreditation WMTS509 2018 global-mark.com.au.
The AXEDO 600 maintenance chambers have been appraised to WSA 137-2019 as WSAA Products Appraisal Report 1801 (formerly 1505).